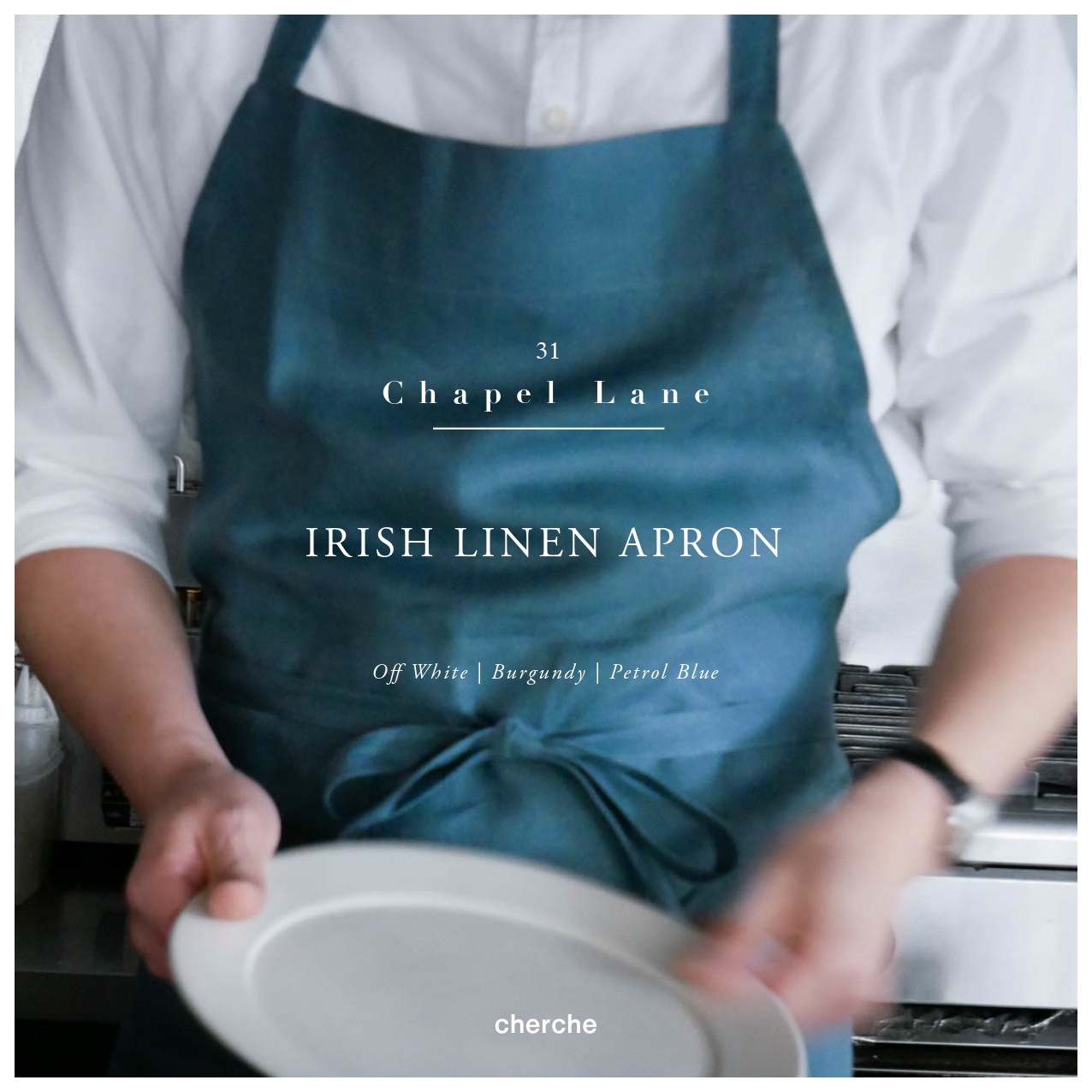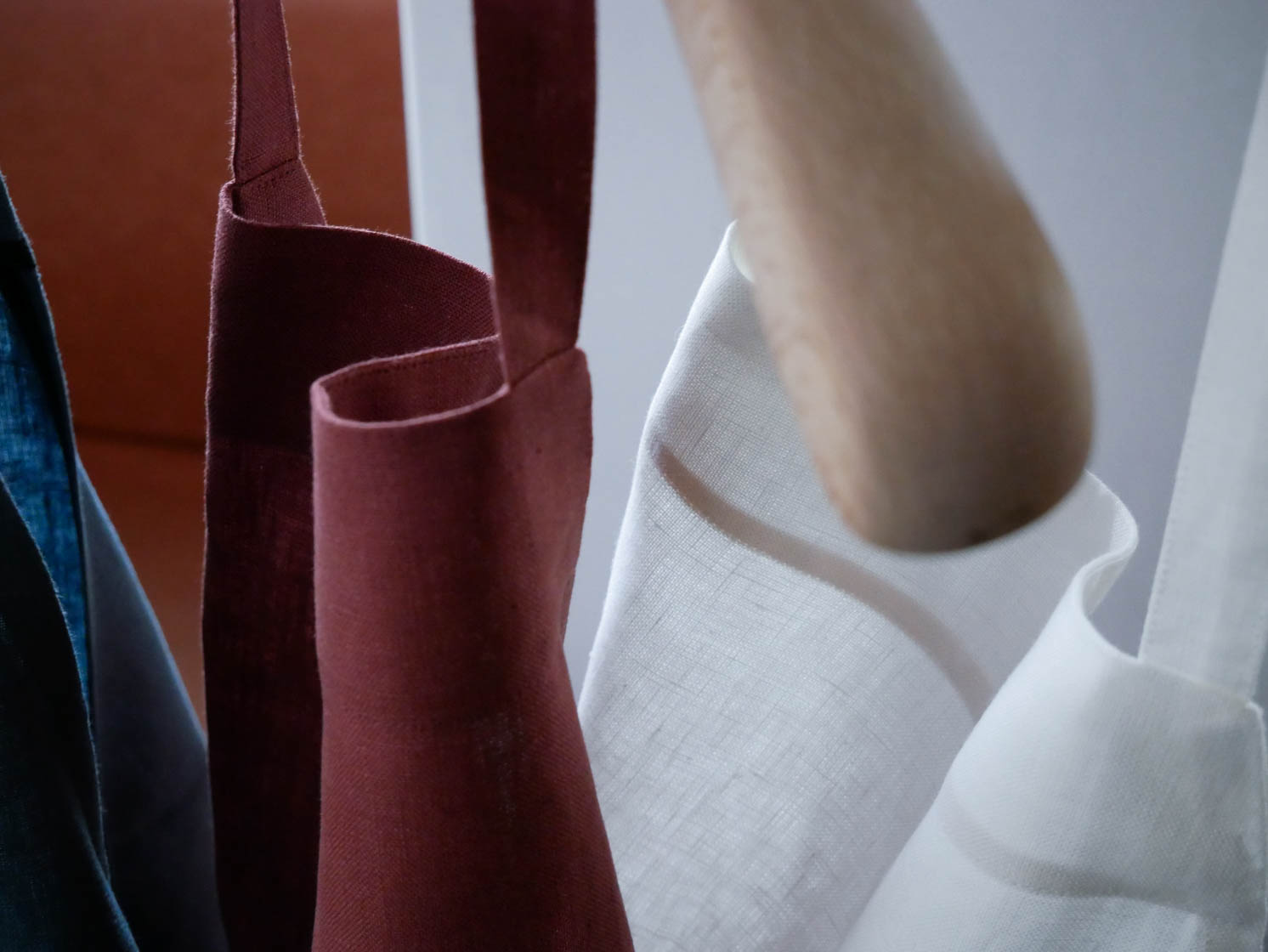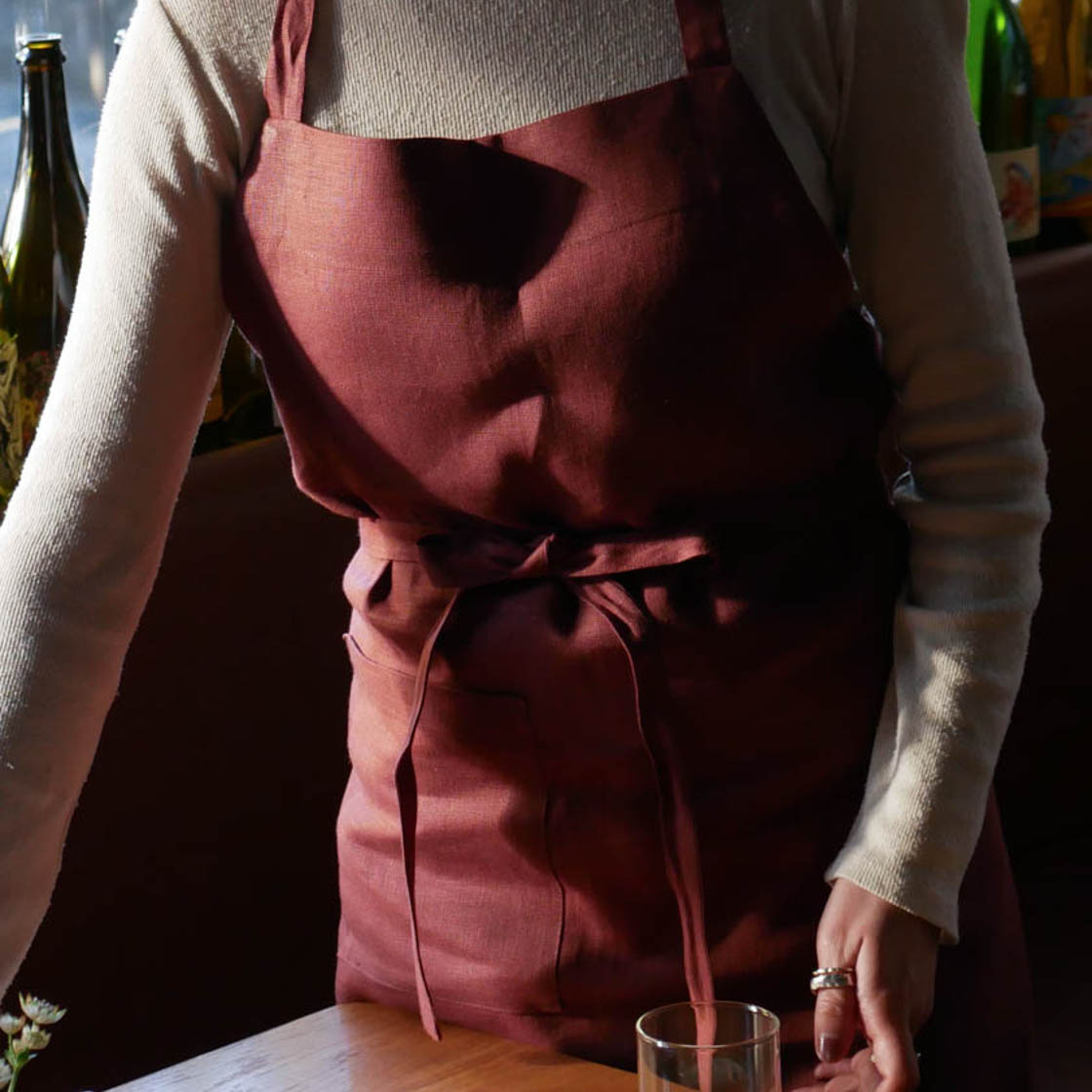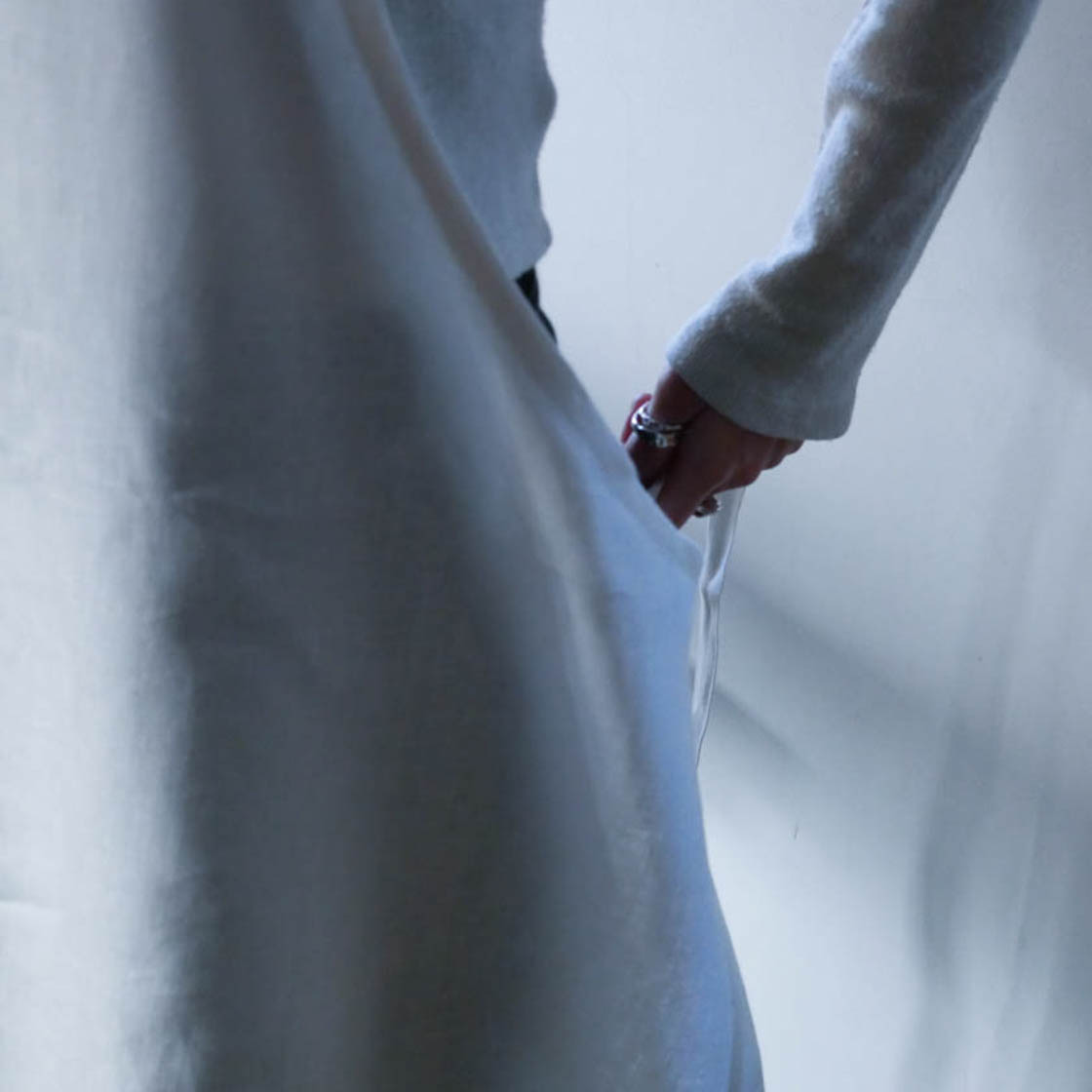 上質なアイリッシュリネンを取り扱うアイルランドの31 Chapel laneに別注をかけたエプロンが届きました。
実用的なパターンと美しいシルエットを兼ね備えたユニセックスのエプロンはオフホワイト、バーガンディー、ペトロールブルーの三色展開。ご家庭でも、レストランでもお使いください。
詳しくはAELU ONLINE SHOP又は店頭でご確認いただけます。
---
31 Chapel lane
Established in 2012 by Damien and Joi Hannigan. 31 Chapel Lane is a multidisciplinary design house and garment manufacturing company, headquartered in the Georgian centre of Limerick City on the west coast of Ireland.
Our name is derived from a location in County Cavan, Ireland, near Damien's childhood home. A historically significant town in the development of the Irish linen industry during the 17th and 18th centuries. This connection to the past and the socially transformative qualities of industry and design provided a starting point for the brand.
31 Chapel Lane celebrates the virtues of structure, materiality and stability. Our work emphasises, and draws inspiration from traditions and practices that have been refined over time by the disciplines of tailoring and construction. These values are interrogated often and borne out through an ongoing discourse with companion architecture practice Damien Hannigan Architects.
Our approach is professional, ethical and considerate, being socially and environmentally responsible.
Our items are strong and valuable; made to be enjoyed, lived in, and held onto for a lifetime.
Each design is rigorously developed and examined; each piece is tailored from finest Irish linen or pure wool, Donegal tweed, manufactured in-house with a focus on excellence, sustainability and longevity.
We make special things for men and women who appreciate craftsmanship, natural materials, and prefer to own things for life.
To date, we have created over 60, 000 hours of skilled work in Ireland, and we thank you for your continued support. x