CURRENT EXHIBITION
mushimeganebooks. 個展
2022.1.14 Fri. - 2022.1.23 Sun.
mushimeganebooks. 個展 実店舗:2022年1月14日㈮ – 23日㈰ オンライン:2022年1月16日㈰20:00 – 23日㈰24:00 人と音をテーマに作陶されているmush […]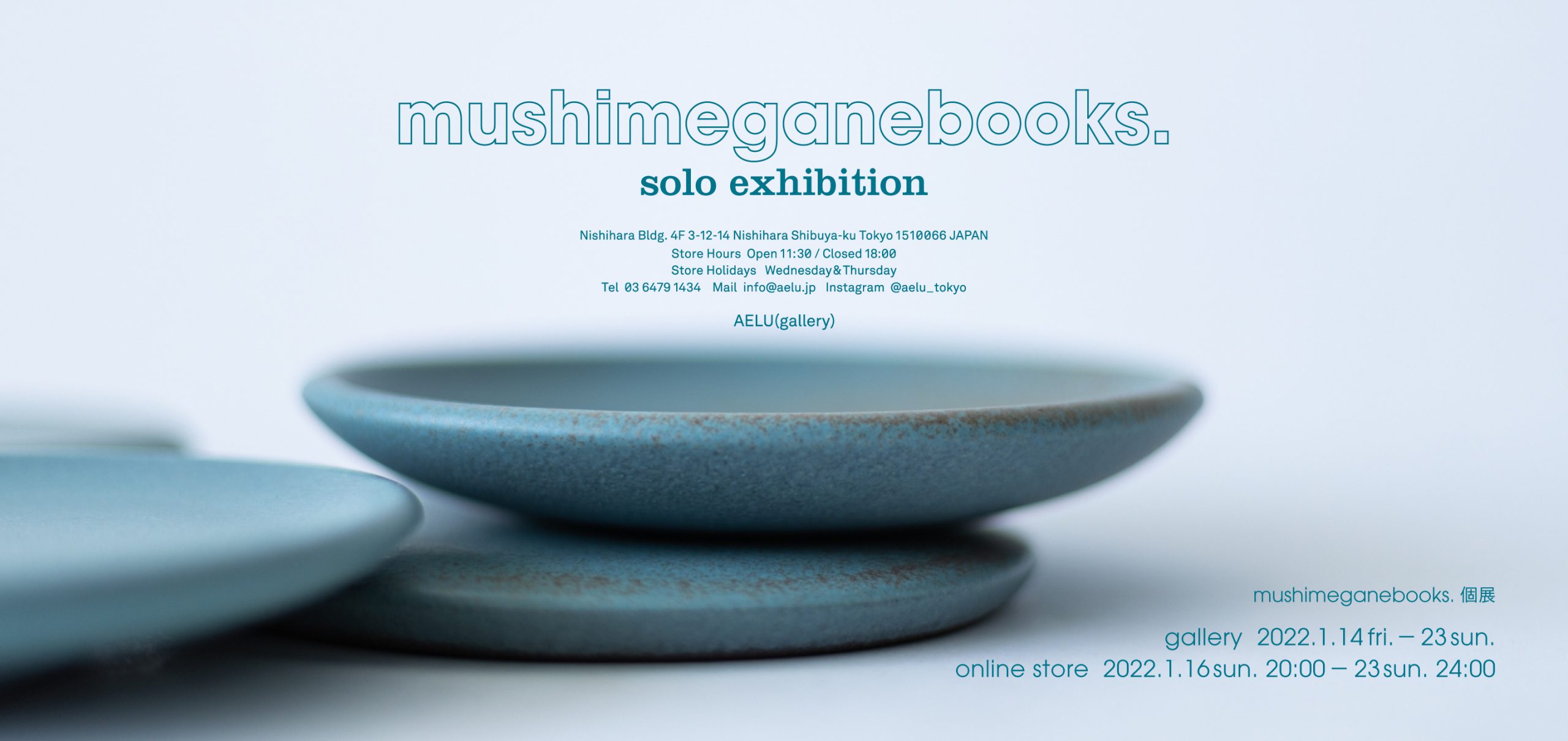 Introduction
Gallery
ギャラリーは器を中心とする作品の販売に加え、
日常的に使えるものからアートピースまで
手仕事に拘った作品の企画展を毎月行っております。
---
The gallery has a rotating range of everyday items and art pieces.
We hold monthly exhibitions of handicraft works, mostly by local artists.
The bistro always makes use of the currently displayed crockery.